2013
Terence and Benoit founded APTEΞUS in December 2013.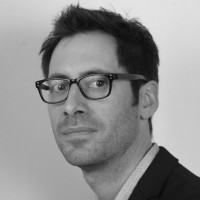 Founder and CEO
I am 35 years old, native of Région Nord Pas de Calais in France. I am a pharmacist and holds a PhD in medicinal chemistry. In 2007, I was appointed lecturer at the Faculty of Pharmacy (University of Lille). Passionate about all drug discovery technologies, I participated in the establishment of several high technology platforms..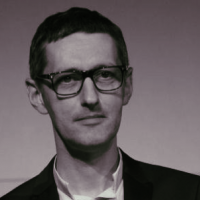 Founder and scientific advisor
Benoit studied Industrial Pharmacy Lille from 1985 to 1991 and received his PhD in combinatorial chemistry. With Andre Tartar he created the automated parallel synthesis laboratory at the Institut Pasteur de Lille, becoming later the department of drug discovery of Cerep (30 employees). To finance its development, Cerep goes public in 1998, having signed a..
2014
Camille was the first employee of APTEΞUS, she joined our team in February 2014.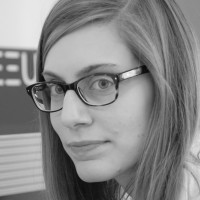 Engineer
In 2013, Camille graduated from the Ecole Nationale Supérieure de Chimie de Lille (ENSCL), in Chemical Engineering.  During the last semester of her training, she studied specifically analytical chemistry and biochemistry at the University of Edinburgh. Camille joined APTEEUS in 2014, and now develops assays for screening and supervises individualized screening of patients.
2015
A year after the creation, Abdallah joined the company as part of a doctoral thesis.
PhD student
After obtaining a degree in biochemistry at the University of Lille 1, I began a master in Bioanalytical Chemistry focused on mass spectrometry and NMR. I joined the team of Dr. Briand, with who I had the chance to work on the establishment of a sterol Assay by GC-MS. I 'm passionate by mass spectrometry and..
2016
We are very pleased to wellcome Simon in our lab of cell culture in September 2016.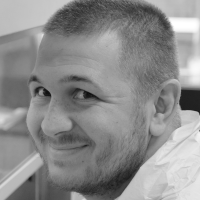 Technician R&D
After obtaining a degree in biotechnology, I got a Master of cell genius in Lille 1 University. I worked in Scotland for 6 months in genetic of plants to study the resitance of potatos. I worked also at the creation of a new yeast strain. I used to work as a production technician in a..
2017
Loïc Belloy joined us beginning of the year to reinforce the team. He is participating to assay development based especially on microscopy.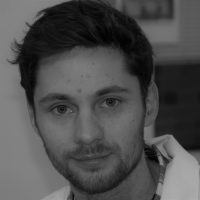 Engineer
Engineer, graduated from a master's degree in cellular and molecular engineering at the University of Lille 1 in 2010, I worked in academic laboratories and a biopharmaceutical company in Lille. Working on different themes has enabled me to acquire various knowledge and skills in Biology that I am happy to bring today to APTEEUS by..