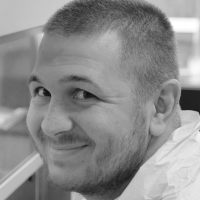 Simon Debaecker
MSc
After obtaining a degree in biotechnology, I got a Master Degree in cell genius in Lille 1 University. I worked in Scotland for 6 months in genetic of plants to study their natural resistance. I worked also at the creation of a new yeast strain.
I used to work as a technician in a biopharmaceutical company.
I really enjoy new technologies, and spend lot of time doing sports.
I'm rigorous in my work and I'm well organized, very convenient to be in charge of the cell culture at APTEEUS.